2nd Lieutenant Harry Watson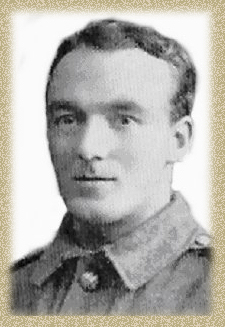 Harry Watson was not an Ormskirk man by birth, but on the outbreak of the Great War he would certainly have been considered as one of Ormskirk's adopted sons.
He was Yorkshire born, and came to Ormskirk to take up the post of Mathematics teacher at the Grammar School, Ruff Lane.
He quickly settled and before the war began he was captain of Ormskirk Cricket Club's second XI.
Like many others, he enlisted into the 9th King's Liverpool Regiment at the Drill Hall and swapped his suit for a khaki uniform, joining the ranks as 2442 Pte. H. Watson and marching away to the war and a very uncertain future.
In March 1915 he went to France with his battalion and soon discovered the harsh realities of war.
As a teacher, his experience probably served him well and he was quickly promoted, being a Sergeant by 1916.
His qualities were such, that his Commanding Officer recommended that he was a suitable candidate to be an officer and he subsequently returned home to England on leave before beginning his officer training in France in early 1916.
He returned to his men on 21st June 1916, just six weeks before his battalion moved to the Somme area where they were to take part in this tremendously costly battle.
On 12th August 1916, he led his men in an ill-fated assault on the German lines near to the village of Guillemont and was killed, along with almost seventy others of the 9th King's.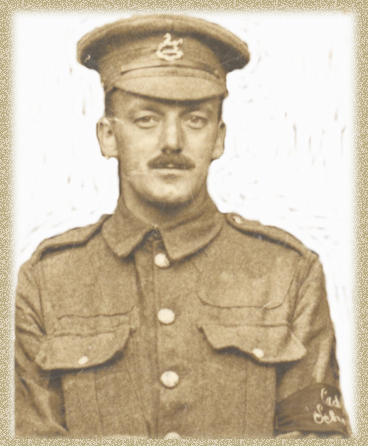 The Ormskirk Advertiser carried a number of articles about this well-known, popular resident of the town:

SECOND-LIEUT. HARRY WATSON KILLED
We regret to announce that 2/Lt. Harry Watson, of the Ormskirk Territorials, was killed in action on August 12th in France. The news became known in Ormskirk on Saturday morning, and soon spread to the surrounding district, when universal regret was expressed at the death of such a noble and worthy officer. 2/Lt. Watson had been mathematical master at Ormskirk Grammar School since January 1912 and was highly esteemed by the governors and the Headmaster (Mr J. R. Bate), and beloved by the boys, who could not but fail to admire his manly qualities. He was educated at Burnley Grammar School and Manchester University where he graduated with first-class honours, obtaining his degree in 1907. Before coming to Ormskirk he held the position of mathematical master at the Technical Institute & Secondary School, Salford. When the war broke out he immediately enlisted, along with a number of his friends, in the Ormskirk Territorials, and after several months of training he was drafted to France in March 1915. His soldierly qualities were soon recognised, and he soon rose to the rank of Sgt. He went all through the Loos battle, of which he wrote a very descriptive story, which was published in this journal, and he had been home on leave once, that being in January this year. In June last he received his commission and was gazetted as 2/Lieut. in his old regiment, the King's Liverpool, amongst both the officers and men of which he was a great favourite.
A letter from Rifleman Green, of the King's Liverpool Regiment, and also drawing master at Ormskirk Grammar School, who is at the front, to Mr Bate, states that Lieut. Watson met his death in a bombing attack. He was leading up his men and got several yards in front, when he was shot through the head by a sniper, death being instantaneous. The letter adds that he died like a hero - as those who knew him know that he would.
2/Lt. Watson, since his arrival at Ormskirk, had been a prominent member of the Cricket Club and he had proved himself to be a fast bowler of more than average skill, he securing a good number of wickets both for the first and second teams, with whom he appeared to play with alternately. He was very fond of the game, was a really good "sport", and in cricketing circles, perhaps as much as in any other, his death is deeply lamented. He has been bowled out - and may the turf lie lightly o'er him.
Thirty years of age, he was the son of Mr & Mrs James Watson of Field House, Mytholmroyd, to whom the greatest sympathy of their son's many admirers in Ormskirk and the district are extended. He was a widower, losing his wife at Ormskirk after a brief spell of married life, with a little daughter, now, alas, an orphan. (Ormskirk Advertiser 24th Aug. 1916).
SECOND-LIEUT. HARRY WATSON
Leading the bombers, in fact rushing on several yards ahead of his men, when death came - a sudden, painless call - this was 2/Lt. Watson's end. Surely as he would have chosen had he been asked to choose.
Strong and tender, impetuous and coolly daring, a boy in temperament, a man in experience and knowledge, a scholar of keen mathematical grip and insight, a spirit of gentle touch and lively temper, chivalrous in his valorous strength, a hater of sham and artificiality and a lover of all true and genuine things - how the England that is to be will miss such as he.
What a privilege for those at home were his letters from out yonder. His clear vision and calm judgement, his scorn of humbug of all kinds, his quiet contempt for red tape, his intensely glowing appreciation of brave deeds he had witnessed and admired, his humour, lighting with vivid flashes the thousand and one incidents of a soldier's life. We hardly dreamt to find a master of style in a mathematician.
For us, he is more than a memory - he is an inspiration. Those who were with him say he died a hero. Those who knew him never doubted that. Not in vain has he lived his life; some touch of him will remain with us to strengthen and encourage us in the difficult days ahead: some spark from that glowing soul to keep alive within us the flame of faithfulness and self-sacrifice.